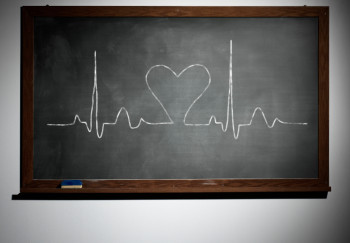 On Valentine's Day it is customary to think romance and relationships (unless you are one of the millions of singles or married who are not in a romantic relationship at the present time). To make this a practical and valuable day, I thought I'd send a message to those in an inside sales career - sellers and sales managers alike.
This valentine is for you. My hope is that it inspires you to have the best day, or week, or month ever, and to be proud of what you do.
A Valentine for Inside Sales
You work in a position in an industry that is ever growing - be it individual contributor or sales leader -
You follow-up when others don't.
You are proud of what you do.
You come in every day with hope in your mind and a list of potential prospects.
You know these prospects may be a good match for your products and services - that's why you call and email.
Unlike many others, you understand the power of the telephone. If someone has insight or a legitimate idea to share, it is NOT an interruption.
You know that nothing happens until someone sells something.
You cheer on those around you - to be better, to be on time, to be professional.
You create a plan "b" for when plan "a" does not happen.
You don't take a "NO" personally. No can mean many things.
You believe in professional development and work to make a 1% improvement every day.
You even write occasional thank-you notes because it gets "you" (or your business card) right on your prospect's desk.
You reward yourself - coffee or tea once the next series of dials has been made.
You have live conversations and sound both interested in the other person as well as helpful to add value and ideas for them.
You know sales can be the hardest lower paying or very best highest paying career around.
You practice your messaging and your presentation just like professional athletes do.
You have goals set for your success - and you are not afraid to tell others what they are.
You are about the get that next appointment.
Your enthusiasm for what you represent shines through in your calls.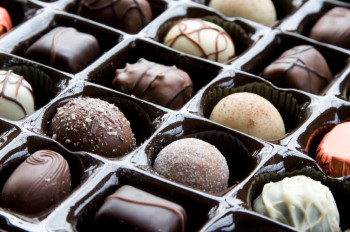 You know that, like Forrest Gump speaking about life, you believe that a sales day is like a box of chocolates - you never know what you are going to get - who you might talk with - and how that next conversation might be amazing.
Find passion to get you more excited if you are not.
Find reasons to make more calls and contacts.
Find ideas that improve your success.
Enjoy your day, your week, and your life.
Sales is an admirable profession that adds to society rather than taking away. You help brilliant creators take an invention or an idea and turn that into dollars which supports not only your company, but your community at large. It is a master crafts-person in selling who can hit their numbers month in and month out.
Thank you to those who sell. We appreciate you.
Thank you to those who lead sales teams. We appreciate you too.

Lori Richardson is recognized as one of the "Top 25 Sales Influencers for 2013" and one of "20 Women to Watch in Sales Lead Management for 2013". Lori speaks, writes, trains, and consults with inside and outbound sellers in technology and services companies. Subscribe to the award-winning blog and the "Sales Ideas In A Minute" newsletter for sales strategies, tactics, and tips in selling. Increase Opportunities. Expand Your Pipeline. Close More Deals.
email lori@scoremoresales.com | View My LinkedIn Profile | twitter | Visit us on google+