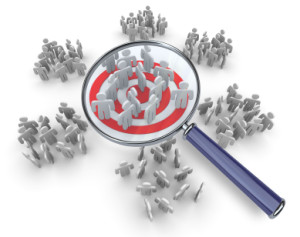 Want to get slowed down as a sales prospector and waste a lot of time? Call on the wrong prospects. You can waste literally days out of every month looking for the wrong buyers. I would go so far as to say that some sellers waste 2 months out of every year going after the wrong prospective customers.
Does Outbound Lead Gen Still Work?
Outbound prospecting does work and it works well when you know who your target market is, what your buyers are looking for, and you have a compelling message to offer that extols value for those buyer.
We get calls from companies every week who want us to evaluate or use their sales tool. In some manner it helps salespeople because of something – like mining data, or tracking sales opportunities, or helping sales teams with Gamification, or CRM – all things that I write about and consult with midmarket companies about.
But most callers don't get a reply because we are too busy. They leave a boring, generic message and they don't really understand who we are and what we do. It isn't tailored and they should know better. We are too busy with customers of our own to stop everything and see if what we are getting called about might work for us too. Instead the message is the same one they leave a VP Sales about how this tool will help my sales team.
Are they lazy or ignorant?
It is usually one or the other – often sellers get a list from somewhere – often I will attend a webinar or visit a website. They just crank out a call and leave their generic voice mail message. I have even been one of the speakers on a particular webinar and still get a call. I would call that lazy.
Ignorance is more around the idea that a very broad message will suffice and whether I am a strategic recommender or actual user it could be the same message. Wrong.
As in all aspects of selling, you need to make it simple and easy for a potential buyer. Don't try to have me figure out how what you say might work for me, instead tell me how it would work. Let me clarify that – let me know how using or recommending your services would be valuable for me. Once I "get" it, and if I see the value, I'm now a more probable prospect.
Keep Your Eye on the Right Buyers
Learn who they are, where they go online, what they are interested in, and what issues they are having in their world. Create a list of ideas that could be helpful to them.
From there, it's all in the messaging. Put compelling messages together for key buyers. Forget all of the other things in selling to be thinking about - one thing is clear that if you focus on this -- great messaging to the right audience - your pipeline of sales opportunitites will grow.
Here are a couple of posts that will help you find your buyers online:
Share ideas that help you "Know Your Buyer"

Lori Richardson is recognized as one of the "Top 25 Sales Influencers for 2013" and one of "20 Women to Watch in Sales Lead Management for 2013". Lori speaks, writes, trains, and consults with inside and outbound sellers in technology and services companies. Subscribe to the award-winning blog and the "Sales Ideas In A Minute" newsletter for sales strategies, tactics, and tips in selling. Increase Opportunities. Expand Your Pipeline. Close More Deals.