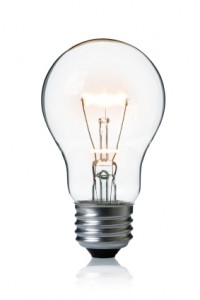 The most successful sellers are open-minded to new ideas.
They accept that they may not know everything, and that they might learn a new idea today that could cause them to close some extra business this month or even this year.
That's why I love the profession of selling. No matter how many deals we close, we want to know WHY we lost that one that got away - or in some cases, a whole bunch that we did not properly identify, qualify, and bring to closure. We want a better strategy or process to be more successful.
What if you could get literally dozens of new ideas THIS month? Join me on the largest virtual sales event ever on June 20th. Attend the Inside Sales Virtual Summit with sessions by over 30 sales experts and authors.
The Summit is expected to be attended by over 15,000 C-level executives and sales leaders, in addition to individual contributors all looking for new strategies as well as the tried-and-true ones to grow your revenues.
Some of my favorite colleagues and smartest industry experts will be speaking, including
Gain insights and walk away with new ideas.
Just think of how you might learn one twist to something you do now, but could do better to improve your close ratio or to close one extra deal this quarter, or two more next quarter.
Here is the link to sign up for June 20th. Many sessions run concurrently, so you can choose just what you'd like to learn. It's like a full day conference, only from the comfort of your own office. It runs from 8AM Pacific/11AM Eastern until 3PM Pacific / 6PM Eastern.
Get all of your sales leaders signed up because then you can share ideas after the event. Block out time in your calendars and consider this day (or part of the day) where you invest in "Quadrant 2" learning - it is not urgent, but important. This sort of time blocked out can help you hit your goals, or learn why your current goals may not be working.

Lori Richardson is recognized as one of the "Top 25 Sales Influencers for 2012" and one of "20 Women to Watch in Sales Lead Management for 2012 and 2013". Lori speaks, writes, trains, and consults with inside and outbound sellers in technology and services companies. Subscribe to the award-winning blog and the "Sales Ideas In A Minute" newsletter for sales strategies, tactics, and tips in selling. Increase Opportunities. Expand Your Pipeline. Close More Deals.