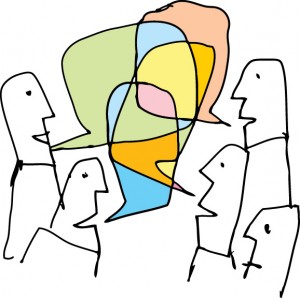 At the end of January, B2B Sales and Marketing Influencer Craig Rosenberg posted a first ever, annual ranking of Inside Sales Influencers for 2013 on the Radius Intelligence blog. This was interesting for a couple of reasons:
- Inside Sales has been for years treated as a step-child to prestigious outside sales efforts so it is great to see more visibility for those championing the profession of inside sales and sales leadership. Smart people know now that inside sales is where it is at.
- Craig based the list on Kred scores - something I was not even familiar with until I saw this list - drawn from Twitter engagement.
The list is controversial due to how it was culled. What I find interesting about Kred is that it measures not only influence but outreach as well. My interpretation is, as someone who ended up high on the list, that being social -- supporting, re-tweeting, and recommending others on a regular basis pays off.
If we have not connected yet, I'd be pleased to get to know you through Twitter (@scoremoresales), or our blog feed. Our primary mission here is to offer simple tips, ideas, strategies, tools, and resources to help front line, mid-market sales professionals and their sales leaders grow revenues. Consider us a resource.
Check out Kred's leaderboard they created based on Craig's post, where you can see the list live.
If you want to know more about the growing credibility in the profession of Inside Sales, check out the AA-ISP (American Association of Inside Sales Professionals.) If you happen to be in the Boston area, join us at a Boston Chapter event.
Craig Rosenberg can be followed at the Funnelholic blog or guest posting at the Radius blog.

Lori Richardson is recognized as one of the "Top 25 Sales Influencers for 2012" and one of "20 Women to Watch in Sales Lead Management". Lori speaks, writes, trains, and consults with inside and outbound sellers in technology and services companies. Subscribe to the award-winning blog and the "Sales Ideas In A Minute" newsletter for sales strategies, tactics, and tips in selling.