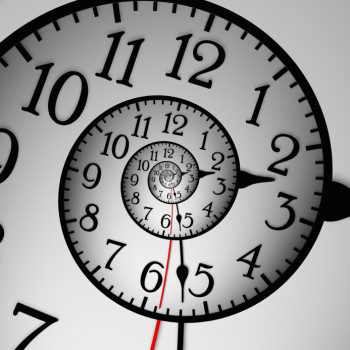 There is so much noise out there on how to be your most productive as a seller that I think sometimes people get confused or perhaps paralyzed in what to do. Instead, you keep doing what you've done before and you're getting the same, less-productive results.
Change is hard for most of us. We are comfortable in the "what kind of works now" and so working to change and improve is less comfortable, right?
Total perfection in managing your time is impossible – so try for a 1% improvement in keeping this focus:
Important activities that lead you to more / better sales opportunities and ultimately to new revenue
I've created a list of tips and ideas to help you improve productivity – focus on the highest and best use of your time - it is designed for you to scan and find one or two areas to begin with.
Also, consider listening to a recent webinar on "How to Eliminate Bottlenecks to Your Sales Team's Productivity" which I participated on. It is a free webinar and I think we share some great ideas.
Before You Begin:
Think "micro" productivity improvement separately from "macro" productivity improvement.
Micro improvements: self-improvement – finding ways to personally motivate yourself, for example.
Macro improvements: overall process and methodology improvement – your whole team adopts a new process to streamline deal identification and qualification, for example.
Micro Sales Productivity Tips
Use the timer on your smart phone to time yourself doing specific tasks, like research or adminstrivia.
Identify the "why" of your work – if you have a reward of some type, like a trip or a new home, get photos of that and put them up where you work so that you are visibly reminded daily.
Tag any email you send that needs a reply so that you can easily find those and save hours doing so.
Create email templates for various buyer types and stages of the sales cycle.
Set 20 or 30 minutes in your calendar on Monday and Friday to review goals and accomplishments.
Have a note pad at your desk or use a tool like Evernote to track every commitment in one place. Your brain will now be more freed up, knowing that there is a trusted place other than your brain in use.
Use a consistent routine every morning to help you set up your work day.
Have a macro routine that opens the same programs in your browser (if you use a PC) each morning.
Create a specific time of the day to check personal email or deal with personal issues.
When prospecting, do research in chunks of time rather than going back and forth with calling. This is one idea that will save you literally HOURS of time weekly if you do it.
Read "Getting Things Done" by David Allen and create process for all you do at work.
Macro Sales Productivity Tips
Customize your CRM for your sales team so that they don't need lots of keystrokes to get data entered and updated.
Get your sales force on tools that save time, such as Timetrade (for booking appointments or demos)
Have a corporate mandate to focus on "highest and best use of time and resources" as a culture.
Lead by example.
I recently posted on how to Use Big Rocks to get focused on what is important in your sales week.
Remember, the idea is that as a seller you have MORE time for actual conversations with potential buyers and less time chasing paper or discussing anything that does not lead you to more potential deals.
What are your tips for success? We'd love to share them and you can post them as a comment below.

This post was written as part of the IBM for Midsize Business program, which provides midsize businesses with the tools, expertise and solutions they need to become engines of a smarter planet. I've been compensated to contribute to this program, but the opinions expressed in this post are my own and don't necessarily represent IBM's positions, strategies or opinions.

Lori Richardson is recognized as one of the "Top 25 Sales Influencers for 2013" and one of "20 Women to Watch in Sales Lead Management for 2013". Lori speaks, writes, trains, and consults with inside and outbound sellers in technology and services companies. Subscribe to the award-winning blog and the "Sales Ideas In A Minute" newsletter for sales strategies, tactics, and tips. Increase Opportunities. Expand Your Pipeline. Close More Deals.
email lori@scoremoresales.com | View My LinkedIn Profile