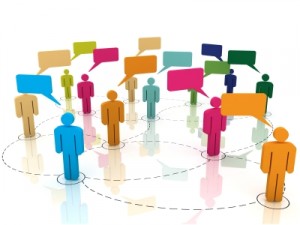 Employees, including sales professionals and sales leaders in midmarket companies will need to have four main traits to be competitive in the workforce according to the 2012 IBM Global CEO Study. The study was published today with 226 midmarket companies participating – we are just focusing on the midmarket CEOs for this post.
"The 2012 IBM Global CEO Study, 'Leading Through Connections' is a result of
face-to-face conversations with more than 1,700 CEOs in 64 countries and 18
industries. The study reveals three essential imperatives that cut across geographies and industries: empowering employees through values; engaging customers as individuals; and amplifying innovation with partnerships.
For Midmarket organizations, businesses with 100-1000 employees, the CEO
Study customer imperative rings particularly true. Today's connected consumers
are empowered, and they demand instant access to personalized content on their
own terms. Of the 226 Midmarket CEOs interviewed for the CEO Study, 76%
cited strong customer relationships as a primary source of sustained
economic value for their organizations. 67% pointed to the
importance of human capital, while half cited product and service innovation, and
one-third called out their partner network.'
Today's sales pro can now see what midmarket CEOs expect from their employees. According to the just-released study there are four areas of expertise to hone in order to be a valuable contributor:
Collaboration
Communication
Flexibility
Creativity
Employees need to be comfortable with change and be the type of person who can learn as they go along.
Of the midmarket CEOs, 45% said that there is a great need to create more openness across their companies – not just internally but externally as well. This new "openness" will be tempered with the need to still keep some controls in place to avoid total chaos. Additionally, individuals will be empowered to facilitate innovation, collaboration, and creativity.
So how will leaders empower? They will take a values-approach, with larger companies being clearer on their mission and values than ever. [as a former corporate director of education this is music to my ears, because I've not heard a lot about company-wide training on values and leadership since the economy turned downward.
CEOs of midmarket companies will help affect change through three strategies:
Leadership teaming
Being "customer obsessed"
Being and creating inspirational leaders within their organizations
So what is a sales professional or a front-line sales leader to do in order to become one of the "A" players of the future?
Start by taking stock of your strengths and the areas you are not so strong in. One great place to start is to read the book StrengthFinder and do the online assessment. Get some self-awareness if you don't have any or if you are a little low in that department. Note: if you think you are perfect, you probably don't have a good sense of self-awareness.
Next, work on ways to incorporate regular collaboration, creativity, and communication opportunities in your week that ultimately help your organization be more "customer obsessed" and focused. In addition to becoming a student of these topics, look at ways you could be more creative in your approach to solving customer issues or internal challenges.
Start your own personal blog, mindmap, on-line journal or written journal on how you are integrating these elements into your immediate world at work. Also think of ideas on a more grand scale – in case you are asked, or if you end up with such an elegant solution for problem no one seemed to know how to fix. Who knows, you may have the one big idea that your CEO embraces to make your company more open and engaging.
Finally, know that change can be difficult and nothing happens overnight. Look for and attempt small wins in the battle to make your company #1. If you can demonstrate your ability to thrive in a changing world, if you can show how you improve your customer's world, and if you can collaborate and create with others – you'll be in great shape for bigger and higher-visibility projects.




This post was written as part of the

IBM for Midsize Business

program, which provides midsize businesses with the tools, expertise and solutions they need to become engines of a smarter planet.

Lori Richardson is recognized as one of the "Top 25 Sales Influencers for 2012" and one of "20 Women to Watch in Sales Lead Management". Lori speaks, writes, trains, and consults with inside and outbound sellers in technology and services companies. Subscribe to the award-winning blog and the "Sales Ideas In A Minute" newsletter for tips and strategies in selling.