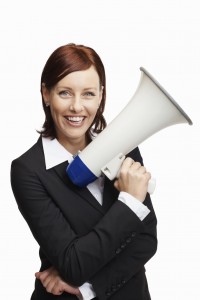 Are you leading a sales team, developing sales at your company, or an individual sales contributor in inside OR outside sales?
Do you look for new ideas and a refresh of some old ones that still help grow sales and close business?
Lists of people to follow and check out can be very helpful because they have been somewhat vetted for you. Instead of you spending hours and hours looking for WHO to follow, folks like Jonathan Farrington's team at Top Sales World do the research and you can benefit. This is their second year in putting this list together, narrowing down from 150 names.
My suggestion is to find those who you resonate with, and then pull in their RSS feed for their blog, subscribe to their email newsletter and learn something new EVERY DAY.
We recommend a 1% improvement EVERY DAY. Compounded, this would give someone a huge advantage in learning new sales and communications strategies plus some new tools along the way.
Check out Top Sales World's new list 2013 Top 50 Sales and Marketing Influencers - it is an honor to be in such amazing company as the others on this list. I am convinced that you can solve many simple sales issues between a handful of blogs from these folks who represent many of the best ideas in selling. Although there are tens of thousands of sales leaders and "experts" in the world, what this group represents, I think, is a willingness to share through blogs and content-rich websites ideas that you can use even before discussing how you might hire them. That means you can learn many things on your own now, and even begin to solve challenges once only an "expert" could for you.
There is still a place for hiring sales trainers, consultants and coaches - but for the issues you can't solve or the ones you don't have time to research and figure out. I like that you can have more choices for improving sales.
While you are looking up amazing people, take a look at Nimble's post this week on Great Saleswomen in History and the recognition of colleague Anneke Seley in the infographic. In the post there is a link to the women of Sales Shebang(R) - another 50 or so women who are B2B Sales and Marketing influencers (many are on the Top Sales World list above)
The post shows the Twitter handles you can add right into your Twitter feed or to any of the Twitter tools, like Hootsuite . Great infographic created by Nimble and Postwire.
A Few Suggestions for Ongoing Sales Education
The Top Sales World list has links to each of the influencer's websites. Go through 5 or so of these at a time, looking for posts and content that resonates with you. As you do this, bookmark them or set up a group on Twitter - however you do it, find a way to capture your efforts so you do not need to re-do the list.
On the Nimble post, a list of Twitter handles are given for women sales and marketing experts, so you can create a list or just add them to your feed.
The main thing though is to take action!
What will you do TODAY to help give you new ideas and strategies to move stalled sales opportunities forward?
Who will you learn from to shorten your sales cycle and qualify leads better?
When will you start?
We'd love your input posted as a comment on ways that you "collect" sites and people to follow, as well as how it works for you. Is it simple or easy to look everyday at your bookmarked sites for inspiration?

Lori Richardson is recognized as one of the "Top 50 Sales and Marketing Influencers for 2013" and one of "20 Women to Watch in Sales Lead Management for 2012 and 2013". Lori speaks, writes, trains, and consults with inside and outbound sellers in technology and services companies. Subscribe to the award-winning blog and the "Sales Ideas In A Minute" newsletter for sales strategies, tactics, and tips in selling. Increase Opportunities. Expand Your Pipeline. Close More Deals.