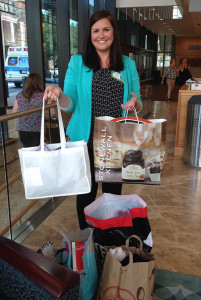 A quick and hearty THANK YOU to those who sent me 50 donated hats for the Young Women with Breast Cancer Program at Dana Farber Cancer Center in Boston.
I began collecting hats when one of my clients, Granite, was doing a fundraiser by having employees volunteer to shave their heads on Monday, March 3rd. It was still very cold in New Hampshire where I live, so in participating with them, I knew I'd be very cold on the top of my head.
It turned out that I ended up with a mohawk rather than all the hair gone (thanks, Dana Farber rep who OK'd that), and I was lucky to get the hair shaving done in West Palm Beach with many of the Granite sales reps in that office. The 80 degrees outside that day certainly made it feel great.
You can see more about the story and about my earlier blog posts on the Postwire page I created. It chronicles everything from beginning to end, and shows how $2.1 Million dollars was raised in one day!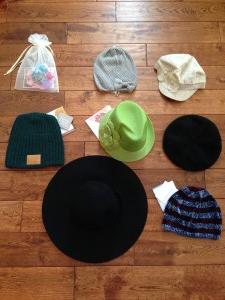 Some of the most amazing hats were sent to me and we decided early on that they would go to the Program for Young Women with Breast Cancer, thanks to Carie Caposella, a cancer survivor who reminded me about this program she helped create and supports.
Special mention to Jonathan Farrington who blogged about it and sent an amazing cap across "the pond", numerous women of Sales Shebang who sent some fantastic hats, plus total strangers and brand new acquaintances. New contact Kirk Tobias of Carlton Technologies sent 7 handmade hats that his wife makes in her Headpets business.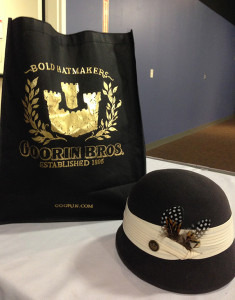 The most stunning winter hat was given by my colleague in sales training, John Barrows, who picked up this beauty in Austin while he was on the road. It is handmade by hat makers Goorin Bros. and as you can see, comes with it's own bag. I hope the woman receiving that hat feels it's boldness.
So hat's off to everyone - and thank you for participating. If you didn't participate and still want to do something, please find your local cancer research center and get INVOLVED.

Lori Richardson is recognized on Forbes as one of the "Top 30 Social Sales Influencers" worldwide. Lori speaks, writes, trains, and consults with inside sales teams in mid-sized companies. Subscribe to the award-winning blog and the "Sales Ideas In A Minute" newsletter for sales strategies, tactics, and tips in selling. Increase Opportunities. Expand Your Pipeline. Close More Deals.
email lori@scoremoresales.com | My LinkedIn Profile | twitter | Visit us on google+