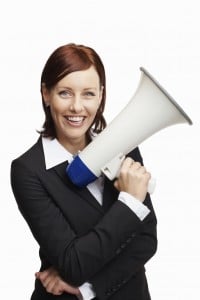 Being recognized this month as a Top Sales Influencer made me wonder: What IS an influencer, and how can this help build a business or a brand? I mean, it is a great thing to have happened - quite an honor - but what is it, really?
Wikipedia talks about identifying influencers:
Market research techniques can be used to identify influencers, using pre-defined criteria to determine the extent and type of influence. For example, Keller and Berry propose five attributes of influencers:
Activists: influencers get involved, with their communities, political movements, charities and so on.
Connected: influencers have large social networks
Impact: influencers are looked up to and are trusted by others
Active minds: influencers have multiple and diverse interests
Trendsetters: influencers tend to be early adopters (or leavers) in markets
OpenView Labs, the company who did the research for the Top 25 Sales Influencers for 2012 discuss how they develop a prioritization scheme to get to their results when doing this type of project.
Ultimately we don't know if it is our minds, connections, activity, impact, or setting trends that got noticed - but we do understand that these areas are what need to be developed here and in our client companies to stand out, be recognized, and grow revenues.
David Spark wrote a post for Mashable on How to Become an Online Influencer - we have implemented many of the ideas he mentions.
is 2012 the year of INFLUENCE for you and your company? Post a comment on what you are doing to gain visibility - these ideas help others. Post your challenges and successes - we'll share them.
Lori Richardson was recently ranked as one of the Top 25 Sales Influencers for 2012. Read the award-winning blog and sign up for the twice-monthly newsletter with sales tips to grow B2B revenues.