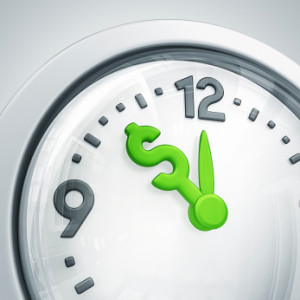 In working with sales professionals and sales leaders we always try here to remember the chief credo of sellers everywhere:
"In sales, you cannot get back your time"
This means that every time you spend time working on a sales opportunity that is a bad fit for you and your company, you are probably wasting your time as well as the buyers time. It also means that every time you leave a 3 minute voice mail message, you are wasting your time, because no one listens to messages that long. There are big things your company can put into place to help make the best use of yours and others' time. Why?
Because you can't get it back. In selling, it is the big currency we have to accomplish all that we need to do.
Since everyone is selling in one way or another at your company - influencing others, conveying ideas, and doing actual selling- it couldn't be more important now for you to think of how to create an environment that makes best use of everyone's time.
Atlassian, a tracking and collaboration company for apps & software developers did a wonderful infographic all about the $37B cost just of salaries wasted in the U.S. businesses just from meetings!
Recently I read a post by kindred spirit Glenn Engler on the BostInno blog called, 15 is the New 60. In it, Engler who is a crazy busy CEO is suggesting that company leaders embrace a habit that tech teams everywhere have done for some time - having 15 minute meetings instead of much longer ones.
As Glenn described these huddles - you know the ones --- when something in development has gone awry and a few technologists get together to go through a list of possible ways to troubleshoot - sort of like when the actor doctors on House, MD would gather around and Hugh Laurie's character, Gregory House would shoot down many ideas that his doctor underlings would come up with as a patient's body was shutting down. Quickly someone finds the one possible correct diagnosis, the injection is given, and the patient once again would be saved.
On TV, this always took less than an hour - and I think we can work together to do this quickly in our offices as well. Just think about it -
Time is almost always wasted waiting for everyone to arrive to a meeting.
Meetings in many companies do not run with agendas, so they get side-tracked and off-target. Time is wasted focusing on smaller issues that could be tabled for a sub-set of the group to discuss.
People still seem to have trouble with technology tools like when remote offices call in and you can't hear them. Let's fix that while we are at it. Can you help create a credo like the one below? I believe you could help save hours upon hours of your colleagues' time, in addition to your own. This way we can all focus on the most important tasks at hand.
The Meeting Credo
Company meetings will last 15 minutes except for certain meetings.
Regular meetings will have an agenda, distributed in advance.
If you don't see anything on the agenda that pertains to you, you don't need to attend the meeting.
If remote users have trouble connecting in, after 2 tries, we'll record the call and they can listen later.
All meetings will be recorded to make best use of others' time.
We will table any minutia that doesn't apply to the group as a whole and deal with it 1 on 1.
While we're at it to make good use of ours and others' time, let's do an analysis of how many people are cc:d in our email messages and how we tend to interrupt people because it is more convenient for us.
By thinking ahead about ways we can make best use of everyone's time, we're adding value to others days, and even their lives.

This post was written as part of the

IBM for Midsize Business

program, which provides midsize businesses with the tools, expertise and solutions they need to become engines of a smarter planet.

Lori Richardson is recognized as one of the "Top 25 Sales Influencers for 2012" and one of "20 Women to Watch in Sales Lead Management". Lori speaks, writes, trains, and consults with inside and outbound sellers in technology and services companies. Subscribe to the award-winning blog and the "Sales Ideas In A Minute" newsletter for sales strategies, tactics, and tips.