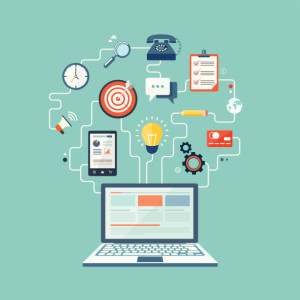 It takes time and a lot of content to grow your business (company's presence on the web). As a long time B2B blogger writing about sales strategy and actionable sales ideas, I have learned so much along the way.
There is a lot of work in building your personal brand as a sales specialist or expert in your field, but something we recommend . It feels thankless at times, because of the time and effort involved with usually little feedback.
Great feedback came to us yesterday as the Score More Sales blog was listed as one of the Top 50 Sales and Marketing Blogs at Top Sales World. That wasn't all - the same day, we were recognized as one of the Top 52 Blogs on Sales Efficiency over at Docurated.
It is great to be recognized and it is wonderful to be on these lists of fantastic reads to help you grow YOUR sales team and revenues. Take a look at these bloggers' work and get inspired every day as you build your professional selling or sales managing career.
Post YOUR favorite places to find great sales ideas and content. What sites inspire you? We'll share them.

Lori Richardson is recognized on Forbes as one of the "Top 30 Social Sales Influencers" worldwide. Lori speaks, writes, trains, and consults with inside sales teams in mid-sized companies. Subscribe to the award-winning blog and the "Sales Ideas In A Minute" newsletter for sales strategies, tactics, and tips in selling. Increase Opportunities. Expand Your Pipeline. Close More Deals.
email lori@scoremoresales.com | My LinkedIn Profile | twitter | Visit us on google+