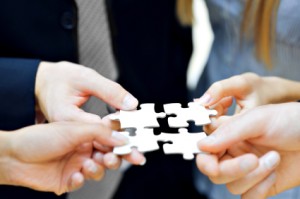 Now is the time to be thinking about new and strategically creative ways to bring some deals to closure. Q3 is 2/3 over, for those working off of a calendar year. In some companies, larger sales opportunities need to be wrapping up to even be able to deliver products or services by the end of the year.
This is not a discussion about tricks or old-school tactics. We are talking about the art of sales with well qualified prospects. This is for when you know your well-qualified potential customer can greatly benefit from your products and / or services but for one or a number of reasons, the opportunity has not come to closure.
- they are distracted by other pressing internal issues
- not all those involved in the decision have been available
- they are distracted by your competitor's noise or other good options
- they are risk-averse and not sure your solution will work
- there are internal posturing issues going on
We see sales reps mis-diagnosing scenarios and missing the opportunity to close deals quite often because of this. So what can you do?
1. Know for sure which deals in your funnel (or waterfall) are really qualified opportunities.
2. Whiteboard all the clues you have as to why the opportunity is stalled.
3. Make a list of what you don't know.
4. Identify how you can find out what is missing data. This may include a turn in strategy, change in direction, etc.
5. Talk with internal champions in the organization. Sometimes your main contact won't tell you everything, and sometimes they just don't know everything. By getting a different internal perspective it can add to your understanding of the scenario.
6. Strategize with your own coach, manager, or team on what might move things forward and on what you must not do. Must not do includes writing the opportunity off until you've gotten more insight, for example.
By being ready with clear communication, a planned strategy, and then any updates about your recommendations, you can learn more about what is stalling the situation, or even if your solution is still being considered. It may be that you alter your proposal for a part of the solution or for more than you had originally proposed. This is the creative part of strategy - seeing how a situation has changed, or gaining clarity you did not have before.
Just like peeling back an onion, learning what is really driving internal issues, who is driving them, and what the outcomes need to be will give you the best chance to bring your solution to closure with them.
Are you asking enough questions? Do you really know the situation?
Who can you team up with to offer a greater solution or a better solution?
Now what can you do creatively to bring your deal to closure?


Lori Richardson speaks, writes, and trains on sales strategies for B2B mid-market technology front-line sales teams. Why not sign up for our twice-monthly newsletter, "Sales Ideas In A Minute" or the award-winning blog rss feed?