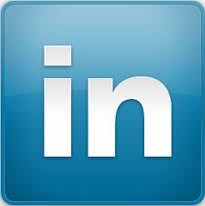 LinkedIn is the darling of the B2B selling world right now, for a number of reasons. As a seller and someone who trains and coaches sales professionals, I've always recommended LinkedIn and was an early adopter. In fact, this month marks my 9th year as a LinkedIn member - since October, 2003.
At that time I had built up a network of amazing people at a Boston startup technology / financial services company where I created a corporate university. The company was soon sold to Thomson Reuters and many of the employees moved over to the mega company. I moved back to the West Coast and wanted to keep in touch with the great folks I had worked with for the past four years.
Over time, more of my colleagues have left TR and each of the smart and amazing people I am still connected with since then have gone to other smart and amazing companies. 9 years later, I'm back in Boston and rather than trying now to re-connect with them out of the blue, I simply alerted them about me moving back. I've always stayed in touch over the years. Because I never knew I'd be back in the Boston area, it was not a strategic decision to use LinkedIn for that reason - rather I wanted to create a virtual network of all the great folks I know. The fact that I did it was brilliant, looking back - because I'm still making lunch and coffee appointments with many of my old colleagues and even with a 3,000 mile move - I don't feel isolated this time at ALL. [TIP: Dig your well before you are thirsty]. How many people lost a long time position and only then did they start to reach out and build a network?
In addition, because of the size of my network, people reach out via LinkedIn all the time. Business opportunities happen all the time. You can create that too.
If you are a seller wanting to grow your sales, visit the blog over the next few weeks as we have extra LinkedIn conversations, interviews, and links to research which will help you grow as a seller. Do these 3 things today:
1. Make time in your calendar to work on improving your profile. Jeff Haden created a good tip sheet to follow on Inc.
2. Get updated about the new LinkedIn features for sellers. Great explanation on Sales Benchmark Index blog here.
3. Learn from the experts - see Hubspot's newest ebook featuring experts on LinkedIn (they ask for your basic info for this)
Stay tuned for more on this powerful tool to grow visibility, opportunities, and ultimately sales.


Lori Richardson is recognized as one of the "Top 25 Sales Influencers for 2012" and one of "20 Women to Watch in Sales Lead Management". Lori speaks, writes, trains, and consults with inside and outbound sellers in technology and services companies. Subscribe to the award-winning blog and the "Sales Ideas In A Minute" newsletter for tips and strategies in selling.