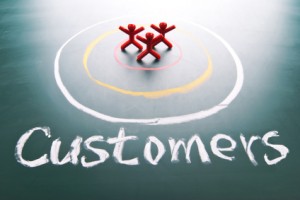 For those of us who have been in the sales profession for any length of time, you know that your sales leader or head of the company has revenue goals for you to hit. Sometimes they are realistic and helpful, other times they are poor guesses done by people who don't know how to set good revenue goals.
In my sales career I had new revenue goals that seemed attainable, others that seemed like a healthy stretch - doable if everything worked together. But I also had sales leaders who just raised the number by a percentage every year, not taking into consideration changes in the market or in opening up a new territory.
What has always motivated me are activity goals. Activity goals are goals that you typically come up with together with your sales manager targeting specific actions that you have a lot of control over. Some of my favorite activity goals include:
Number of high level conversations you have each week with influencers and decision makers
Number of qualified appointments or demos that you set up
Number of qualified strategic or referral partners that you talk with
If you are in outside sales, the number of targeted events you attend (events where your customers and prospects are)
These examples stand out because if you do some of these things above, you will work toward finding and closing qualified sales opportunities.
It's not about who you dialed anymore, or who you researched online - it's about ACTION.
If you are not comfortable picking up the phone once you know who you need to talk with - you should work on that right away. It's called call reluctance, and many sales professionals have it, believe it or not. You won't be successful until you have many many conversations by phone, by email, and by video conference.
So choose your activity goals wisely.
Let us know what you came up with - privately by email or post as a comment. We like to share what readers are doing because it makes it more interesting. So, what are your activity goals for you or your group?



Lori Richardson is recognized as one of the "Top 25 Sales Influencers for 2012" and one of "20 Women to Watch in Sales Lead Management". Lori speaks, writes, trains, and consults with inside and outbound sellers in technology and services companies. Subscribe to the award-winning blog and the "Sales Ideas In A Minute" newsletter for sales strategies, tactics, and tips in selling.