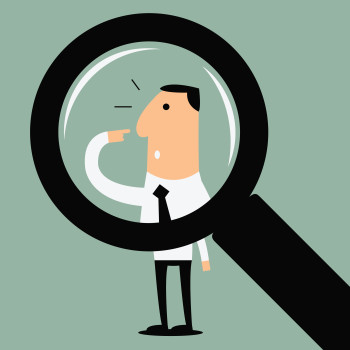 Because buyers buy differently than they used to, smart sellers are now thinking about how they are viewed online and in various virtual ways.
Various studies of buyer behavior show now that buyers are much further along their buying process when they engage with potential vendors.
This brings up the first issue you need to think about in 2014 - are you and your company in all the right places online so that potential buyers will find you? Think about those times in the past year that someone may have said they found you online. Now think about how many did NOT find you – it's something we can't quantify because we don't know how many either ruled us out as a possibility due to what they found (or didn't find) about us online OR they never found us at all.
You start by knowing who your buyers are and where they go online. Then you go to those places and interact in ways that can help to educate them, learn about them and cause them to remember you. When they next need your services they think of you – you know a lot on the topics you share about, and you care about helping others as you have demonstrated. If you did not care to help others in a virtual community, you would simply not be there interacting.
Have a Clear Value Proposition
What do you stand for? Who do you serve? How do you help them? These are the components of a well-crafted value proposition or statement about who you and your company are. The clearer you are in explaining who it is that you serve and how, the quicker people will refer to you and reach out to you.
When I say I help people sell and grow revenues, no one is referring me because it is vague and unclear who I do my best work with.
If I say that I help sellers and their managers on the front lines of mid-sized technology and distribution companies with sales strategies and top tactics, you either know someone in that situation or you don't. If you do, and they express having trouble growing revenues, you'll think of me.
People often say that this makes their market too small – instead it helps create clarity and someone will remember those who specialize in this space.
Create Your World Online, Starting with a Great LinkedIn Profile
Have others find you on your own terms on the web. Because you have a wonderful, amazing 365 day per year place for anyone to find you, 24 hours a day, you need to make an investment in how your profile will be seen. Start with LinkedIn and make sure you have a fantastic profile that draws prospects and partners to you. Read these three posts for more information:
Get and Stay in Front of Potential Buyers and Referrers
Give prospective customers and those who could refer you many times over the chance to know you. You can do this by being in a number of places online. I tend to recommend LinkedIn groups where your buyers are, as well as online association communities where your industry niche is. Don't just join these communities but interact. It can take as little as 20 minutes a day to stay relevant in up to 6 online communities including a number of LinkedIn groups. Consider less in-person events and more online engagement with targeted prospects and targeted strategic partners.
Download the summary tip sheet for these ideas here - FREE Download here


This post was written as part of the IBM for Midsize Business program, which provides midsize businesses with the tools, expertise and solutions they need to become engines of a smarter planet. I've been compensated to contribute to this program, but the opinions expressed in this post are my own and don't necessarily represent IBM's positions, strategies or opinions.

Lori Richardson is recognized as one of the "Top 25 Sales Influencers for 2013" and one of "20 Women to Watch in Sales Lead Management for 2013". Lori speaks, writes, trains, and consults with inside and outbound sellers in technology and services companies. Subscribe to the award-winning blog and the "Sales Ideas In A Minute" newsletter for sales strategies, tactics, and tips. Increase Opportunities. Expand Your Pipeline. Close More Deals.