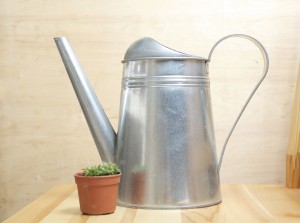 As a seller you are working hard to create a full pipeline (funnel) and now that you have all of these companies and some actual sales opportunities on your radar, how will you bring them to closure?
Here are 5 tips to help you gain and nurture more sales opportunities:
Re-educate yourself and all that you know about selling. Start by reading about the Buyer Experience Funnel and how the buyer's process has changed to being nearly unrecognizable by old school sellers. Ardath Albee of Marketing Interactions has written a four-part series called, Capitalize on the Content Marketing Continuum where she talks about the BEF and the very fluid content marketing continuum. She is one of the smartest people I know on the topic, and anything she writes is worth reading.
As a mid-market company, you likely do not have as many formalities such as written sales processes and a clear set of tools to help you build revenues. Work to gain clarity on creating a formal process once marketing has sent potential leads to sales. If you are even less formal and have combined marketing and sales, create a clear roadmap to sales closure for each and every customer scenario. This becomes the foundation for scalability and in training new reps.
Work closely with marketing so that you are getting good educational content to where your prospective customers are before they contact you. According to IDG Connect*, less than 40% of buyers say they spend their time in the buying process either interacting with your sales team or reviewing promotional content. The other 60+ percent of your future customers say they are:

In discussions with colleagues (23%)
Searching the web (19%)
With educational content (19%)
[*source: How Online Publishing Changes the Game, Albee]
4. We know it takes ongoing follow-up to not only reach your prospective customer but actually interact to add value – so where is your plan to do this? It needs to be incorporated into your process and understood by marketing and sales. Most mid-market sales teams either lack the leadership to create and make sure reps follow a clear and specific nurture plan or they are simply ignorant about understanding their future customer's buying cycle. We could spend 100% of our work with our clients in this area, so we know there is a great opportunity for your company to put a roadmap together on how to continuously add value with your more-probable prospective customers.
5. Refine and refine again. Look closely at your messaging – what sellers are saying and how they are saying it. Take a random sampling of emails going out to prospective customers as well as any other follow-up communication. Is it clear? Is it compelling? Does your rep sound excited and are they able to convey that to prospects? Is it free of mumbo-jumbo terminology and focused on adding business value to the client company? Coach your sales reps on this regularly – not just when they are new in the on-boarding process.
Don't forget that it is ok to simply pick up the phone and call your prospective client to ask a direct question or two about the opportunity. Many times they are deluged with other issues, and sometimes they really don't see the value to move forward as you do (or others around them).
Try these ideas and post comments as to how they work. If you already use some of these, post as a comment what has worked best for you. When you do that, it helps others.




This post was written as part of the

IBM for Midsize Business

program, which provides midsize businesses with the tools, expertise and solutions they need to become engines of a smarter planet.

Lori Richardson is recognized as one of the Top 25 Sales Influencers for 2012 and speaks, writes, trains, and consults with inside and outbound sellers in technology and services companies. Subscribe to the award-winning blog and the "Sales Ideas In A Minute" newsletter for tips and strategies in selling.