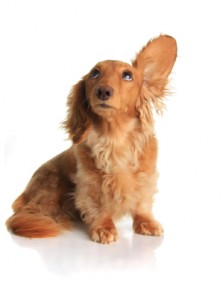 As a long time Twitter user and fan, I have directly seen how more than 100 companies – mostly B2B find prospects and even close business through their Twitter account. Brands mastered this first, and now even some reluctant CEOs and marketers in small mid-market companies are getting on the bandwagon.
Some will say that it is not important to have a following – but I disagree. While our following is small compared to many out there, it consists of business professionals and people who tend to care about what we're sharing and thinking.
The important piece is that we regularly (let me repeat – regularly) get connected to interesting people who want to discuss business. This means that regularly we get new sales opportunities through a combination of Twitter and LinkedIn. This goes hand-in-hand with creating blog content 4 times a week. Our results have exceeded even my optimistic expectations.
Here are the top 4 ways you, a busy professional in a B2B services or SaaS or other technology, distribution, or financial services company can get started on Twitter for business growth:
1. Listen and Learn
By far the most important thing you can do now – today – is to set up a Twitter account if you have not already (where 'ya been?), and learn how to listen. Try searching for topics and terms in your industry.
Example: If I am an IBM business partner, I'd have saved searches for everything IBM, so that I could re-tweet and share the content I find valuable and pertinent to my business. Within Twitter you can create lists and you can use hashtags to search (when you see a word preceded by the pound or hash sign, #).
For step-by-step instructions from Twitter on creating lists, go here. You can also use a service like Hootsuite to help you stay organized with who you are following.
Spend time searching and listening for what is happening in your market, with your competitors, with your customers, and with your strategic partners. Doing this alone can give you enough good reasons to contact prospects and existing customers to add value.
2. Become an Influencer in Your Industry Niche
Once you start listening it is very likely you will have things to share. As you connect with others online you will begin to grow a readership and a following. If you set your mind on becoming a voice for your industry niche or regional niche or product niche, with some focus you can grow your visibility and eventually become synonymous with your area of expertise.
Example: Here in Boston, Joselin Mane (@JoselinMane) is the voice of what's happening because he created a service called Boston Tweetup to publish events and regularly tweets about them. He promotes others and at the same time it builds up his personal brand. By adding value to others, he's a visible Influencer in Boston and also around the world.
3. Engage
Once you are comfortable researching and listening, begin re-tweeting others. The abbreviation RT on Twitter shows that someone is sharing someone else's content. As you do this, add your own spin on things. I use Triberr (http://triberr.com) to engage with content my industry counterparts have created and help to promote stuff that I think adds value to the community at large.
4. Share and Add Value
The biggest piece about doing anything social is to add value at every step. By sharing content and ideas from others in your industry, you are helping people find what might also help them to grow their business. If my purpose is to help businesses grow, then I would focus on tips, tools, and ideas that do exactly that. Notice that I am not talking about myself, my products, and my services – I am talking about the industry, about industry leaders, and actual ideas to grow someone's revenues. Find ways to do that in your space. If your business does offer something of value, mention it occasionally, but not as often as you talk about others.
Use the FOOF Factor as your rule of thumb: Focus on Others First. Share their great content, and promote them. What's great about social tools is that they show who you are, so you don't have to tell people. They KNOW who you are. Just keep adding value.
If you are already proficient on Twitter, what tips and ideas can you share here?
What did you learn the hard way, and how successful have your efforts been?
Follow me on Twitter, mention this post, and I'll follow you back. I'm @scoremoresales




This post was written as part of the

IBM for Midsize Business

program, which provides midsize businesses with the tools, expertise and solutions they need to become engines of a smarter planet. I've been compensated to contribute to this program, but the opinions expressed in this post are my own and don't necessarily represent IBM's positions, strategies or opinions.

Lori Richardson is recognized as one of the "Top 25 Sales Influencers for 2012" and one of "20 Women to Watch in Sales Lead Management". Lori speaks, writes, trains, and consults with inside and outbound sellers in technology and services companies. Subscribe to the award-winning blog and the "Sales Ideas In A Minute" newsletter for sales strategies, tactics, and tips.