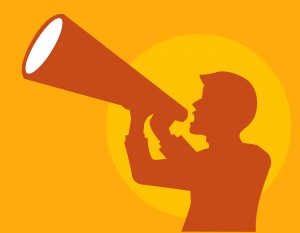 As a sales professional, do you invest in getting known in your marketplace and in growing your career?
Do you have a toolbox of your own tools which can help separate you from the rest of the noise in your industry and sector?
This topic has been talked about recently through colleague Miles Austin's post Snap-on Tool Trucks and Sales Reps. Don't just read the post but read all the comments too. The summary of the discussion is that many sales professionals don't arm themselves with the tools they need on their own - they make a career change and get to the new job. They are usually told what their tools are - or are not.
We talk with frustrated sales reps all the time who want more or better tools for prospecting, analysis, and for helping them do their job better. The job for most is identifying the right buyers and opportunities, presenting the winning scenario to the buyer, and bringing the sales (buying) opportunity to closure. We also know how little time most sales reps spend on this part of their day.
So what is a sales rep to do? Find your own tools and methodology to help you win deals. Here is a start for some ideas, and we will present more as they are identified.
1. Upgrade your LinkedIn membership and consider it one of your top tools. Pay out of your own pocket and build an amazing profile and connections. I write about this all the time - take a look at the most recent LinkedIn post on boosting your profile and search for others.
2. Become an Influencer in your industry, niche, company, region, or sector. If you have no time to blog or get your name out there socially, consider a service like Sales Rep Marketing. These guys will help you with content and get you connected socially specific to where your buyers are. They created their service because of their understanding of sales, and the need for individual reps to build a name for themselves and to create an on-line following. Knowing how hard it is to do this on your own as a busy seller, seeing more companies like these guys shows that you can bring your own tools as a sales pro.. They have a reasonable monthly fee to help you do this.
3. Keep reading the latest about sales in blogs like ours, and the sites that aggregate lots of good sales content like Top Sales World, Alltop for Sales, and Sales Pro Central. Using Evernote or a paper notebook, keep track of what tools, skills, and knowledge you need to do your job better - then find ways to make it happen.
What tools do you think are most important for a sales professional?

Lori Richardson is recognized as one of the "Top 25 Sales Influencers for 2012" and one of "20 Women to Watch in Sales Lead Management". Lori speaks, writes, trains, and consults with inside and outbound sellers in technology and services companies. Subscribe to the award-winning blog and the "Sales Ideas In A Minute" newsletter for sales strategies, tactics, and tips in selling.