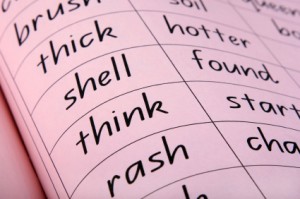 This is basic information and, unfortunately, our team runs into these issues nearly every day as we coach and train front line sales professionals. Three pet peeves of mine, and perhaps yours, have inflicted the world of communication in selling:
Spelling errors

Grammatical errors
Incorrect word choices and improper word usage
I am not an expert - in fact I taught a course for Franklin-Covey on Business Writing for a couple of years, and would catch myself making a typo of some kind in memos about upcoming classes - so please know I do not feel perfect. I make mistakes regularly. (PS, if you ever want to feel self-conscious about your communications, teach a business writing course - highly stressful!)
The difference I am finding now is that some sales reps are oblivious to the importance of correct spelling, good grammar, and the right words when communicating by email. They shrug it off, and don't understand its importance.
On the phones it is not much better - I get messages routinely from reps who say sentences that don't flow or even make sense.
What has happened?
If you are in a customer-facing position you need to scrutinize your communications immediately.
Start thinking about what you write to others - how you say it, how you write it.
If you are phone based, consider joining a local Toastmasters chapter to improve the flow of your words and eliminate the use of filler words (another pet peeve for another time) .
If you write a lot of e-mails use text templates that makes sense, then drop in some customization before you send it out. This way you don't need to think every day about the same mistakes over and over.
You can do this.
If you are a really poor speller (I know some of you are - conquer it. There are online classes like you have never seen before.
Use resources such as Dictionary, Thesaurus, and definition sites. Here are 30 of the best to choose from.
Master the most confusing words. Do you know how to spell them AND use them correctly when you write?
Successful businessman turned social media speaker and world traveler Peter Shankman has spoken about this in his talks. We need to be smarter. See a post of his on job applicants. He has said he would never look at something seriously that is written with spelling or grammatical errors.
Finally, if all else fails, you can always make light of it. My friend, business thought leader Michael Port puts this at the bottom of his emails:
P.S. I don't charge for typos. They're my gift to you.
Spelling. Grammar. Word choices. They are important and if you are in a sales role, you can't avoid this issue.
What is one thing you can do today to improve?
Will you personally commit to tackling this in your business communications?
If nothing else, can you get someone to regularly help proof your work before sending it out - at least the most important emails?

Lori Richardson is recognized as one of the "Top 25 Sales Influencers for 2012" and one of "20 Women to Watch in Sales Lead Management". Lori speaks, writes, trains, and consults with inside and outbound sellers in technology and services companies. Subscribe to the award-winning blog and the "Sales Ideas In A Minute" newsletter for sales strategies, tactics, and tips in selling.