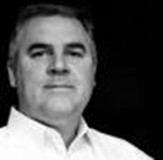 Last week I had the pleasure of spending a day with Ken Krogue, co-founder of InsideSales.com, inside sales pioneer, and Forbes columnist It was great. Ken spent the day talking with customers, partners, and prospective customers about the ins and outs of remote, professional selling - also known as "inside sales".
Here are some of my favorite takeaways in no particular order - just things that make you think a bit as you grow your sales career.
1. A CSO Insights study found that companies who had put CRM into their sales process only increased revenues by 17%. Now 17% is great, but not a lot when you consider the investment. CRM helps to organize the process a bit (if done right) - but it doesn't leverage it or help you make more calls.
2. A specialization model in inside sales yields a 7 point higher close rate - do you have specialists?
3. In inside sales, leading indicators are effort and results. Do you measure both effort and results?
4. Use the CLOSERS model to grow leads every day.
C campaign (strategy)
L list / leads
O offers
S skill
E effort (increased dialing, etc)
R reporting / results (benchmarking)
S systems (dialing technology)
5. Instead of the old BANT model of budget, authority, need, and timing, there is a new model. 2010 Demandgen study, done on behalf of Genius, said 2 out of 10 organizations make purchase decisions based on annual budget. This means that 8 out of 10 allocate budget when the see a need. Don't worry about budget so much - instead sell with the new model: ANUM
Authority
Need
Urgency
Money
If you are talking to the right decision maker and the need is strong enough - they will find the money and do it quickly.
6. Use systems thinking to grow your territory and your team. "Everything is a system and you must realize how the system works."
Analyze
Design
Implement
Evaluate
7. THE STADIUM PITCH
Imagine you can present to 1000 ceo's of companies that all need what you do - they have to come, but as soon as you stop being interesting, they can leave. You will give them industry information, research, and insight. Results in a 3% close ratio - giving away industry information that is compelling - that leads them down the path to hear more.
- courtesy of Chet Holmes
8. The resources page at InsideSales offers 27 different campaign strategies - good way to get the brain thinking about new ways to prospect.
9. Connecting - always ask a prospective client after you speak by phone if you can connect on LinkedIn. Now that you have their OK, reach out and should the conversation go dark, you have another strategy to reach them.
10. It takes about 5 interactions for someone to think about you on their own. So make at least that many interactions with those you are wanting to get in front of. For example, when at a trade show:
Grab their business card
Send an email while fresh in mind
Ask, "can we connect on LinkedIn? " - professional
Analysis - or give something of value - seminar - webinar
Offer
And we haven't even talked about the TRUST ladder yet - I'll have more about Ken's talk in a future post.

Lori Richardson is recognized on Forbes as one of the "Top 30 Social Sales Influencers" worldwide. Lori speaks, writes, trains, and consults with inside sales teams in mid-sized companies. Subscribe to the award-winning blog and the "Sales Ideas In A Minute" newsletter for sales strategies, tactics, and tips in selling. Increase Opportunities. Expand Your Pipeline. Close More Deals.
email lori@scoremoresales.com | My LinkedIn Profile | twitter | Visit us on google+